• FREE Membership!
• Low $1 Payout for All Members!
• Payout on Paypal.
• PAID TO PROMOTE for ALL Members! 66 Cents Per 1000 Credits!!
• Earn Points for Ads or Convert to Cash!
• Search Ads sent only to Opt-In Searchers!!
• Back-Ups Done Twice Daily!
• Inactive Members Deleted Daily
• Win Free Advertising
• Payouts by PayPal & AlertPay
• International Members Allowed
• We do not allow Proxy IP or AOL.

Know this: We have zero Tolerance for cheating! Click three cheat links or banners and your account will be deleted!

Galaxy Mails is NOT an MLM, Pyramid Scheme, or Get-Rich-Quick program. This is a Pay Per Action program which is completely free to join. No recruitment or purchase or sale is required to be paid. Again, you will NOT get rich with this program, but you can earn some extra cash!
Dernière édition par Admin le Jeu 2 Avr - 17:33, édité 1 fois
_________________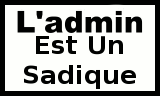 I don't like to ban any site from being advertised on mine but, I have had so many complaints concerning xray-cash.com having forced downloads and some very bad viruses on their site that I can not allow the members to be threatened.

If you have any ads running for xray-cash.com please send in a replacement for your ad because all ads will be stopped today for this site.

Darlene
_________________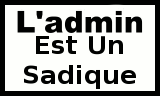 _________________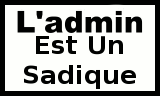 Administrative Message #104 - Grab bags
We are having a multi-site grab bag special for Valentines Day. You will find the link to the grab bags in your member's area.

The great thing is, you buy a grab bag and tell us which site or sites in our network you would like this grab bag to have deal from.

• Cathousemails •
• Galaxymails •
• Globalworldmails •
• Howlin-mad-cash •
• Iguana-cash •
• Jupiter-mails •
• Mistyandsamscash •
• Midnightemails •
• Mommas-garden •
• Ravemails •
• Shocking-results •
• Starlightmails •
• Stcashunlimited •
• Unitedmails •

Get them while they are hot!
_________________
We have had to place new terms for our PTP approval process. Too many new sites starting up that are turning out to be bad traffic soon after we approve them. The new terms are stated below:


PTP approval requirements:
1) Site being requested for approval should be no less than 6 months old.
2) Site being requested should have no less than 500 members.
3) Site should not be traffic exchange, surf, auto-surf, hyip, or personal pages
4) Site should not be running 0-iframes and/or viruses, forced downloads or trojans.
5) No PTC scripts will be approved. Too many bots in them.
_________________
We are truly sorry for the inconvenience this (true money) hacker has caused to all our members.

Accounts were not touched by the hacker at all. He only put a redirect in place of the runners for all links.

We are currently in the process of correcting all our sites and all should be running smoothly again soon. The server is now fully secured to keep this from happening again in the future.

Thanks to all of you for your support mails concerning this error. We are sure you will understand that we will not be responding to those mails since there was over 100 of them.

_________________
This site is USA owned and USA based. While operating any business from the USA we can no longer accept any transactions to or from the following countries:

(From the Foreign Assets Control Policy:)

Angola, Burma, Cote d'Ivoire, Cuba, Iran, Iraq, Liberia, Libya, North Korea, Sierra Leone, Sudan, Syria, Western Balkans (Bosnia & Herzegovina, Albania, Macedonia, Serbia (including Kosovo) and Zimbabwe.

To read further details on this law please visit...

http://www.ustreas.gov/offices/enforcement/ofac/faq/answer.shtml#3

Country Restrictions in compliance with the US Treasury List.

If you are currently from one of the countries listed above you will not be allowed to cashout nor buy advertising or upgrades, etc. You will be welcome as members but will only be allowed to redeem for ads.

We are sorry if this causes any inconvenience to our members from those countries. However, we must abide by the laws that govern our trade agreement with those countries.
_________________
We have banned the following sites:

foloo.net
onptp.com
xray-cash

If you have any ads running for these sites please send in replacements for them.

All members should be very careful if clicking any ads from these sites. They are not clean at all and not safe to visit.

If you are running any of our PTP links on any of these sites please remove them because they are now banned.
_________________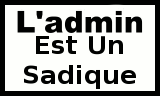 Administrative Message #114 - Owner/Co-owner/Admins

I am once and for all going to straighten out the conflicting tales being told by some other program owners.

All of the following sites are co-owned by Darlene aka mommablue33, John aka keyestar, Erwin aka bosch310.


CatHouseMails
GalaxyMails
GlobalworldMails
Howlin-Mad-Cash
Iguana-Cash
Jupiter-Mails
MistyandSamsCash
Mommas-Garden
RaveMails
Reliable-Email
Shocking-Results
StarlightMails
StCashUnlimited
Unitedmails

1) Who has access to your accounts?

Only John and myself(Darlene) have logins for any admin or cpanel for any and all of our sites.

2) Who admins which sites?

John is fulltime admin of ...

Globalworldmails
Iguana-Cash
Shocking-Results
StarlightMails

John and I(Darlene) share the admin chores of
RaveMails
UnitedMails

I(Darlene) admin all of the rest of the sites unless I have some unforeseen problem such as sickness, death, power outage, isp outage, or I fall behind and specifically ask John for help. If at some point John requests my help in his admins then I of course help him.

3) Where does Erwin come into all of this?
Erwin is our silent partner. He is involved in decisions and promotion.

4)Why am I telling you all of this?
A certain program owner seems to think we have hidden all of this info from our members. This is a total misleading mistake on their part as it is stated in every email in this site who is admin. If only some people would read and evaluate what is right before their eyes before jumping off the deep end and making false statements only to have to return later to retract them.

By all means feel free to post this in all forums.
_________________
Administrative Message #119 - New PTP Rules
We have always been strictly against 'forced clicking'. But after repeatedly paying certain PTP terms abusers we have decided to enforce a new rule as so many other programs have had to do because of PTP abuse.

All members promoting PTP will now be required to click at least fifty(50) paid links in any 30 day period to cashout or redeem. You can see your click stats for the month in the click climbing contest every month.

We will be going through the PTP approved list soon and removing those sites that have low quality(invalid hits, mostly tiers 3&4, proxy, ect.,).
_________________
Administrative Message #120 - More PTP changes
Starting immediately, I will no longer pay for traffic on PTP from Israel, Russia, Belarus, Ukraine, Latvia, Lithuania. Other countries may be added to this list soon but these are the main ones for now.

I am sorry for the sudden drastic change but due to some very questionable activities from traffic generated from these countries I have to stop allowing their traffic.

Please get your ads changed as soon as you can targeting away from these countries.
_________________
---
Permission de ce forum:
Vous
ne pouvez pas
répondre aux sujets dans ce forum