Dernière édition par Admin le Jeu 6 Nov - 18:53, édité 2 fois
_________________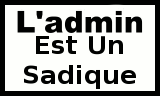 OCCUPEX LAUNCHED! Stay tuned for news, they are coming in 12 hours!

Payments by PayPal: AVAILABLE!
There's a limit of $50 for PayPal payments currently, it will be removed as soon as we get new agents this week.

INACTIVE REFERRAL REPLACEMENTS: Very soon, you will be able to buy insurance when you buy referrals, that way the package will cost some percents more, but the inactive referrals will be replaced. Stay tuned for more updates on this. Also you will be able to replace referrals for a little fee if you haven't purchased insurance.

Things coming soon at OccupEx: We are soon going to start our lottery, we are going to announce clicking contests, start selling banner ads, give discounts for our members who joined at the prelaunch, etc... Stay tuned!
_________________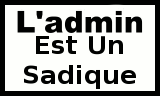 Big changes in OccupEx!

We have launched the lottery, look out for the Lottery link on the top! We have added a basic, $1/ticket lottery with up to $30 for the prizes! We are soon going to add a mini-lottery with $0.1/ticket and prizes up to $3! We are going to add a referral jackpot too.

We are waiting for a bank transfer to be completed to AlertPay with the amount of $2,500. That will let us pay all the pending payments, and start paying again as fast as we can... We had a little backlog because of the script changes, and database slowness, and a DDoS attack we suffered (however the attackers were unable to bring OccupEx.com website inaccessible). We are going to move the database to a private rack soon!

Other news: We are going to launch a beta instant payment by PayPal soon! You will be able to withdraw amounts less than $2 with this system. It'll have a fee, and only be available to premium members, but after the beta test is complete we may launch it to standard members too. Expect the beta to be available until December.

Payments by PayPal: AVAILABLE!
There's a limit of $50 for PayPal payments currently, it will be removed as soon as we get new agents this week.

INACTIVE REFERRAL REPLACEMENTS: We have announced the inactive ref's replacement, but it's taking more than the estimated time for our programmer to be completed. Please stay tuned for more updates.

We have purchased Kayako Support Suite program, and will be adding it to process support tickets, please don't submit support tickets until then, just use our forum. We are adding it at the end of the week.

Things coming soon at OccupEx: We are going to announce clicking contests, start selling banner ads, give discounts for our members who joined at the prelaunch, etc... Stay tuned!
Already completed: Lottery
_________________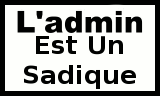 ---
Permission de ce forum:
Vous
ne pouvez pas
répondre aux sujets dans ce forum