Member Benefits
* Membership with this site is totally Free! Upgraded memberships are available Here!
* Online Since Nov 3,2004
* No Minimum Payout for All Members
* Cash Email Worth up to 1 cent
* Point Email Worth up to 10 Points
* Paid to Clicks 0.05 to 1 cent and 1 to 10 Points
* Points are used to Upgrade,Trade or Redeem Ads
* Paid to Promote up to $0.85/CPM for upgrade member
* Paid to Promote up to $0.65/CPM for free member
* Plus Active bonuses!Free ads for Active Members!
* Payments via Paypal,Libertyreserve(10% fee) , Alertpay and US Amazon Gift Card
* Payments Will Be Made Within 15 days
* Advertising Will Be Made within 24 Hours
* Redemption Ad Will Be Made within 48 Hours
* Inactive Members Will Be Deleted very 30 days
* International Members are Welcome! (Must Understand English)
* Refer Others and Get Paid
* Xrayemails.com is not a multi-level marketing site or a Get rich scheme! This is a Pay Per Action Site and the membership is completely free to join. You are not required to recruit or sell anything in order to get paid!!!
Join Now ++
Administrative Message #68 - About my Paypal issue
Hi,everyone
After communicate with Paypal, Paypal still hasn't removed the limitation to my account. I call Paypal everyday but the way that they solve the issue is really bad. Please wait for several days if you are affected. We can still make payout with Patrick's Paypal account but we have to be more careful. Therefore it may slow down the speed of payout

In addition, we will add the following payout method in order to not to rely on Paypal,such as libertyreserve,altergold,m18 gift card(for chinese members only),west union etc soon.

Regards
Iris
Dernière édition par Admin le Lun 24 Nov - 1:16, édité 3 fois
_________________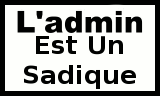 Hi,everyone

Recently I've received reports that there's unlimited amount of popups, adult content and virus in our PTP page. I'm sorry that I didn't have time to take care of it as I spent the time on working overtime for my real job, doing payout and solving the Paypal problem.

Adult content was caused by 3rd part advertisements. I've removed it and reported it to the affiliate site.

For the virus, it was because 2 of our main advertisers' servers were hacked. They have removed the virus and upgraded their security already. Please contact me if you still encounter any problems.

Unlimited amount of popups hasn't been solved yet as I've clicked lots of ads today and I couldn't find any ad that contain unlimited amount of popups. Most of our ptp ads contain one or maximum two popups only so I couldn't find out the problem yet. I'll test all ads to find out the problems in the comming two days.

Paypal problem hasn't been solved yet. I guess they don't want to remove the limitation to my account this time. So members whose Paypal account encounter problems BECAUSE OF RECEIVED OUR PAYOUT please email to

ppp@xray-cash.com

with the following format.

1)site name:xray-cash or xrayemails or cashdesks

2)username:your id

3)amount:how much you received for this payment

4)pay day:payment receive date

I'll send payment to you again after Paypal refund the payment to my account. Or you can choose to add the money to your account so that you can request payout by other methods.

Regards

Iris
_________________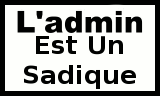 Hi,everyone
Here is our new Affiliate Page Earnings Report for Aug to Oct:

1)Ads sale from Affiliate Pages:$4.2
2)Products sale Net Profit from Affiliate Pages:$6.72
3)Other Revenue:$102.31


Total:113.23*70%=$79.261 split to all affiliate members.

Total Credits:5896991

CPM rate for Aug to Oct is:0.0134

All affiliate members have one monthy unlimited clicks ptc ad,if yours was deleted by some reason,please re-submit it at Here.

I have reset ptcs of all affiliate pages,all members can click now.Thanks for all your support.

Regards
Iris & Patrick
_________________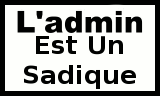 Hi,everyone

As egold takes forever to verify your documents,we have to remove egold as payment method.We have added Libertyreserve as new payment option.All members who request payout via egold,please edit your payment request within 3 days.
As most of you know,I was busy on my real job in the past 10 months.Therefore issues of our site like payout and support was delayed.Fianlly i'm back today,all of my projects finished yesterday.I can spend much more time on our site now.I'll catch up our payout requests within 3 days and everythings will be back as normal soon.Thanks for all your support.

Regards
Iris
_________________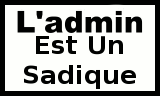 _________________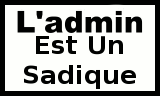 Hi,everyone
Here is our new Affiliate Page Earnings Report for Nov to Jan:

1)Ads sale from Affiliate Pages:$6.7
2)Products sale Net Profit from Affiliate Pages:$10.98
3)Other Revenue:$71.11


Total:88.49*70%=$61.943 split to all affiliate members.

Total Credits:6846102

CPM rate for Nov to Jan is:0.009

All affiliate members have one monthy unlimited clicks ptc ad,if yours was deleted by some reason,please re-submit it at Here.

I have reset ptcs of all affiliate pages,all members can click now.Thanks for all your support.

Regards
Iris & Patrick
_________________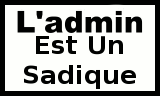 Sujets similaires
---
Permission de ce forum:
Vous
ne pouvez pas
répondre aux sujets dans ce forum