Paiements dès 1$ via paypal et alertpay
All emails valent 1/20c - 2c! (une majorité à 0.25C)
les PTC valent 0.01c - 2c! (une majorité à 0.1C)
Contest PTC : 2cents tous les 50 clicks
4 niveaux d'upgrade (j'ai déja upgradé !)
1 niveau de parrainage à 18% (25% avec l'upgrade)
pays acceptés:
Australia, Austria, Belgium, Canada, Denmark, Finland, France, Germany, Greece, Iceland, Italy, Netherlands, New Zealand, Norway, Portugal, Spain, Sweden, Switzerland, United Kingdom, United States.
Hi guys & gals

i have just made some major changes to fairground that i hope everyone will like and thought it best to tell everyone straight away.

the payout has been lowered to $1 (was $2).

the referral rate has been increased to 15% (was 10%).

all redemptions for ads now have an automatic discount of around 15% per ad.

2 countries have been added to the list of member accepted countries and these are Czech republic & Poland.

some ad & upgrade prices have been increased to allow for the increased referral rate but there will still be regular promotions and giveaways.

the banners in the referral center will be updated asap and i will let everyone know as soon as these are ready.

and last but not least there will be a special fairground valentine banner in one of the ptc sections every day between 1st - 14th of february 2008 with 100 clicks for a variable cash amount ranging from 1/20c - 2c and this banner will be placed on the site at all different times so members from time zones get a chance to see it.

many thanks charlie
Dernière édition par Admin le Jeu 13 Nov - 21:26, édité 1 fois
_________________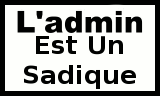 Désormais sur Fairground-Clickers, il n'y aura plus 1ct de bonus offert à l'inscription + 1ct par filleul recruté.
En contrepartie, le niveau de parrainage s'élève maintenant à 18% ( au lieu de 10)


De plus une nouvelle section clic vient de voir le jour sous forme de "room" (cliquer sur les images de la section en question et vous avez la surprise du gain). Il y avait la "fun house" maintenant il y a en plus "Refreshment Room".



_________________
Admin







Nombre de messages

: 1377


Age

: 36


Date d'inscription :

05/04/2007



Hi guys & gals

as you all may of noticed the ads in the contest ptc area are vanishing very fast due to the prize in there paying 2 cents every 50 clicks :-) so here are 2 super deals to get some more ads in there.

a cptc ad - 5,000 has been reduced to just $1.3 and for every one purchased i will give you the same ad in the form of a 30 day side link at fairground zany clickers & good time clickers :-)

a cptc ad - 10,000 has been reduced to just $2.5 and for every one purchased i will give you the same ad in the form of a 60 day side link at fairground zany clickers & good time clickers :-)

and all offers will count in this months purchase contest :-)

thanks Charlie
_________________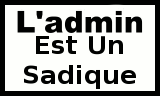 Hi guys & gals

its birthday giveaway time :-)

if you log into the members area and select redeem and then select a paid to click ad 1/20c - 100 you will see that is free :-) and every body can have one each but I'm only leaving it open till 9pm GMT so you have about 45 minutes :-)


please only redeem one

thanks Charlie

http://fairground-clickersptr.com/pages/index.php?refid=evuns
_________________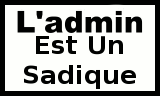 Hi guys & gals

we have space left for just 4 more affiliate pages and i have decided to give away some freebies with purchases and extensions during this birthday month.

purchase a 1 month affiliate page or extension for $2.5 and receive a 30 day side link at your choice of my ptc sites

purchase a 3 month affiliate page or extension for $7 and receive a 1 week membership at your choice my 3 ptc sites.

purchase a 6 month affiliate page or extension for $13.5 and receive a 1 month membership at your choice of my ptc sites

purchase a 9 month affiliate page or extension for $19.75 and receive a 3 month membership at your choice of my ptc sites.

purchase a 12 month affiliate page or extension for $22.00 and receive a 6 month membership at your choice of my ptc sites

purchase a 24 month affiliate page or extension for $40 and receive a 12 month membership at your choice of my ptc sites

this offer is available for new affiliate pages while space remains available and at time of writing there are only 4 spaces remaining.

this offer is available to all affiliate page extensions till December 1st 2008.

all purchases count towards this months purchase contest.

my ptc sites are listed as follows

goodtimeclickers.info

zanyclickers.info

firebirdptc.info

thanks Charlie
Hi guys & gals

the free upgrade prize promotion in the contest ptc area has finished and all upgrades have been added and here is a full list of all the winners.

dixiegurl
mammi
anita22
katybrewer
vanoverflo
tanith X 2
debi878
cb77511
jimboh
shotglass1124

thanks Charlie
http://fairground-clickersptr.com/pages/index.php?refid=evuns
_________________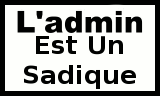 Hi guys & gals

here is a complete list of specials available this weekend.

Redemption's Only

1/10C PTC - 100 only 12 cents

1/10C EMAIL - 100 only 12 cents

Contest PTC - 500 only 12 cents
-------------------------------------------------------------------------
Paypal & Alertpay Purchases Only

90 day treasure link only 75 cents

any member buying an upgrade this weekend will have 20% of the upgrade cost put straight back into there fairground account.

thanks Charlie
Hi guys & gals

firstly i would like to wish everyone a happy new year :-) and i hope 2009 brings everyone plenty of happiness.

quite a few changes have just been made here at the fairground and i hope everyone likes all the changes.

1. payout has been lowered to just 75c.

2 the site has a new look and new banners are in the referral links section for everyone to use but the old ones will remain there for a good couple of months.

3. there is a new ptc section for ptp ads and affiliate page ads and this section is a great cheap place to advertise and good news for the clickers is that the timers are only 5 seconds.

4. all affiliate pages carry a 20% discount if purchased using site cash

5. new upgrades are on the way and will contain a wider selection of ad types but current upgrades will no longer be available once they have expired.

6. most ad purchases using site cash carry a 15% discount.

7. there will be four quarterly referral contests during 2009 and the 1st one is currently running.

many thanks Charlie
_________________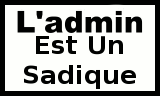 Hi guys & gals

what a offer we have here this month on banner impressions :-)

buy 30,000 banner impressions here at the fairground and i will put the same ad on 7 other sites for free and you do not have to be a member of any of the 7 sites.

blacksheepptc.info
castlesoracle.com
cookieclickers.info
firebirdptc.info
getpaidcenter.info
goodtimeclickers.info
zanyclickers.info

site funds are also accepted for this promotion :-)

thanks Charlie
_________________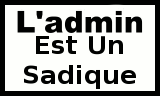 Hi guys & gals

anyone purchasing an affiliate page before February 14th will get a free fortune teller upgrade for the length of the affiliate page and a free referral.

affiliate page extensions also count and the free upgrade can be added to any upgrade you currently have.

thanks Charlie
_________________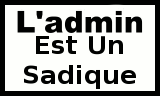 Sujets similaires
---
Permission de ce forum:
Vous
ne pouvez pas
répondre aux sujets dans ce forum